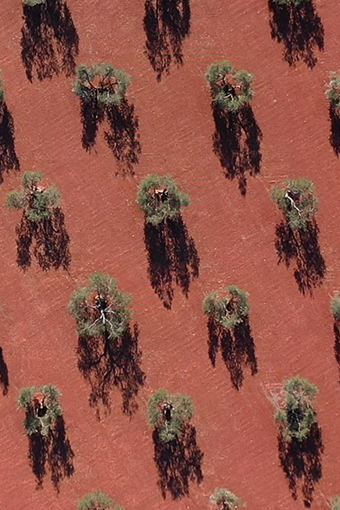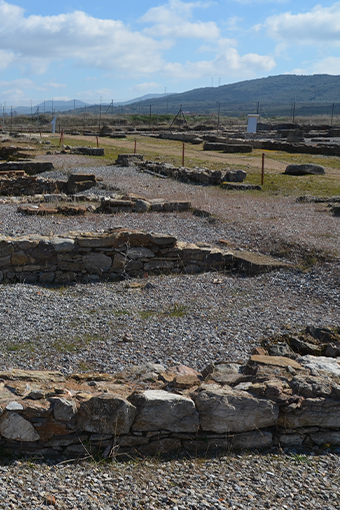 The southern countryside of Extremadura hides a secret in its olive groves. The Pico-Limón olive variety is unique in the southeast of Extremadura and produces a different and superior oil of superb QUALITY
Its roots in the area are millenary: bones of this variety of olive have been found in amphorae and jars in the Roman site of Regina, located only a few minutes away from the oil mill.
The presence of a remarkably visible 'nipple' is one of the signs of identity of this variety of olive.
Its exquisite taste is the other characteristic feature.
The special scent of banana peel and meat becomes attributes of green apple, almond and artichoke as the ripening process progresses.
The result is an intense fruity flavor with a slightly bitter touch.
An excellent raw material both for both the production of olive oil and for its home consumption.

Oleum
The Golden Liquid of Roman Hispania
The olive grove was introduced onto our territory by the Phoenicians, but it was indeed the Romans who expanded it.
The conditions of our climate and our land soon created a top-quality product that the Romans knew how to appreciate.
The capital of the Empire experienced a real rush for the golden liquid, the most appreciated being the one arrived from Hispania.
Rome considered our oil a luxury product only available to the social elite.
Variety and differentiation
Oleícola Berlangueña is nourished by the famous Pico-Limón variety for the elaboration of our most demanded products.
The characteristic flavor is possible thanks to this unique olive "native" to this area and the rest of the varieties used: Manzanilla, Marteña and Carrasqueña.
AN EXTRA VIRGIN OLIVE OIL RECOGNIZED BY THOSE WHO KNOW ABOUT OLIVE OIL
AN EXTRA VIRGIN OLIVE OIL RECOGNIZED BY THOSE WHO KNOW ABOUT OLIVE OIL

London IOOC 2017
London (England)
Bronze

Olive Japan 2018
Tokyo (Japan)
Silver

Mosque Awards 2020
Córdoba (Spain)
Bronze

International Awards "VIRTUS" 2022
Lisboa (España)
Silver